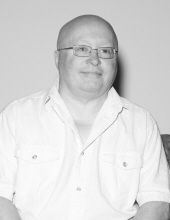 Obituary for Rev. Dr. Colin A. Phillips
Rev. Dr. Colin Anthony Phillips was born on June 13, 1947 in Cleveleys, England and died on December 1, 2017 at Kline Hospice House, near New Market, after a 15-month fight with cancer. He was the son of the late Walter and Isabel Phillips.
Colin was a graduate of the University of Kent and Bristol University in England, attended Brown University in RI, Wesley Seminary in Washington, D.C., Lancaster Seminary in PA and Towson University. He dedicated his career to helping others, was an ordained minister for forty years in the United Methodist Church and worked as a licensed mental health professional in many roles. He worked in several agencies serving victims of domestic violence and also provided counseling in the prison system. One of his proudest accomplishments was the founding of the Night of Peace family shelter at Salem United Methodist Church, the only family shelter in Baltimore County at the time. The shelter opened in 2004 and remains open today serving mothers and children. Colin loved Big Bend National Park in Texas, music, cinema, travel, writing and attending Oriole games with his son and family. He will be greatly missed.
He is survived by his wife, Deborah Phillips; step-daughter, Abigail Ford; son, Alex Phillips and wife Kristi; brother, Michael Phillips and wife Hazel; lifelong friend, Robert Moffitt and wife Emily Agree and their son and Colin's godson, Nathan Kapsin.
A memorial service will be held at 11:00 a.m. Saturday, December 9 at St. Paul United Methodist Church, 200 Main St., New Windsor.
In lieu of flowers, contributions in Colin's name would be appreciated to Night of Peace Shelter, 7509 Windsor Mill Rd., Windsor Mill, MD 21244 or to The Johns Hopkins Kimmel Cancer Center, P.O. Box 17029, Baltimore, 21297-1029.
Previous Events
Memorial
St. Paul United Methodist Church
200 Main Street
New Windsor, MD 21776